Am I allowed to fly with a pet?
Under certain circumstances, you can fly with a pet. This is great if you're planning on being away for an extended period of time. For example, you may need to fly with your pet if you are moving interstate or overseas. However, we don't recommend flying with a pet for short trips as this can really stress your pet out.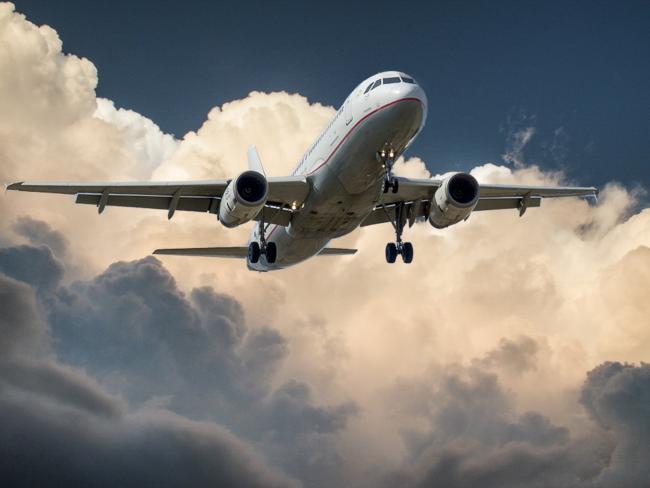 First steps for flying with a pet
If you do intend to fly with your pet, always notify the airline well in advance. They will provide you with guidelines to prepare for the trip. Be sure to follow their individual guidelines carefully. If this is too overwhelming, we suggest contacting a pet travel company.
It's important to start preparations at least 3 months in advance, beginning with a visit to the vet. This is your best bet if you wish to avoid any unwelcome surprises or last-minute cancellations. Your pet must be healthy, at least 8 months old and display no aggressive behaviours. Your vet will also give your dog or cat the all-clear for all the required vaccinations, worming and microchipping.
Some dogs and cats with flat noses may have breathing problems. Others have thick coats that might result in overheating on the flight. Furthermore, older pets may be more fragile and will need a vet's approval before flying. Bear these factors in mind when considering air travel with your pet and speak to your vet in advance.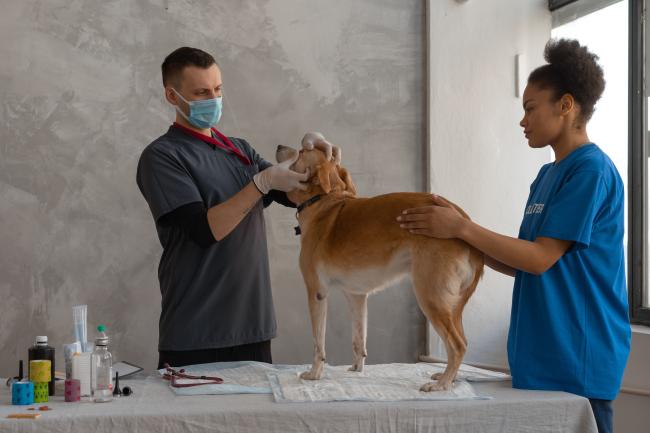 What container will my pet fly in?
A dog or cat can travel in the luggage hold in an approved International Air Transport Association crate. You can hire or buy these crates from travel companies such as Dogtainers. Check with your airline to determine exactly which type of kennel or travel crate you require. The specifications and dimensions may vary per pet, but also per airline.
Once you've purchased or hired the correct kennel, allow your pet to gradually get used to it. A few weeks prior to travel, place it in your home with the door open and leave something tasty inside. This way the kennel will become a safe den in which your pet feels totally at ease.
Attach a label to the kennel that displays your pet's name and information. Also, include any health and feeding instructions and your own name and contact details. Provide your dog or cat with a collar containing the same information.
Chachacha369, CC BY-SA 3.0, via Wikimedia Commons
Before the flight
Your pet's travel documents and vaccination records must be ready to go for them to board the plane. If taking your pet overseas, quarantine regulations may also apply to certain destinations. Always check the information provided by the embassy at the destination thoroughly. Your pet may need to stay in a quarantine facility for several weeks or months before joining you.  
Flights can be quite stressful for animals, however, you should avoid giving your pet sedatives. Temperature and pressure variations can cause a pet to become ill or even fall unconscious. If you wish to relieve your pet's stress, chat with your vet about safe alternatives.
Walk your dog prior to departure or spend time playing with your cat if you are a cat owner. Doing so will burn off any excess energy and increase the likelihood that they will sleep soundly on the plane.
Provide water right up until departure, but give your pet their last meal at least 4 hours in advance. Feed your pet an easily digestible meal so that they don't become ill on the flight. Most approved crates include spill-proof water containers for your pet's comfort. Be sure to use one of these containers instead of a water bowl.
During the flight
Unfortunately, your pet will need to remain inside its travel crate for the duration of the flight. Make sure that the travel crate contains a favourite toy, blanket or a worn item of your clothing. The familiar scent will help to calm your dog or cat.
After the flight
Your pet will have been unable to eat during the flight and may have been too anxious to drink. As such, have a water bowl and a treat ready for when your pet lands.
If possible, take your dog for a walk as soon as you get the opportunity. Likewise, be sure to give your cat some time and space to rest quietly.
Don't expect your pet to resume normal, cheerful behaviour immediately. A flight is a major event for a pet. As such, it can take a few days or weeks for them to get over it. Your pet may not eat, drink or do their business at first, but be patient with them.
It is important to keep an eye on their overall health after a flight. Notice anything unusual or suspicious? Then take them to a vet for a professional examination.
Flying with an animal is a complex process that requires planning and preparation, but fear not! If you prefer to travel without your pet, then make sure you book a loving pet sitter well in advance. Many Pawshake pet sitters can care for and cuddle your pet for long-term stays.